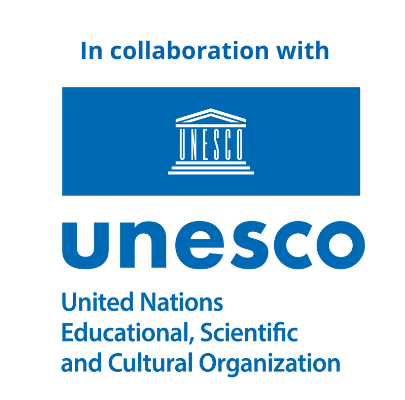 "Neofit Rilski" South-West University
Yugo-zapaden universitet "Neofit Rilski" (SWU)
Bulgaria
General Information
Address
Street:66 Ivan Michailov st.
City:Blagoevgrad
Post Code:2700
Tel.:
+359(73) 885-505
Fax:
+359(73) 885-516
WWW:
http://www.swu.bg
Other Sites
Branches in Kjustendil, Dupnica, Targovište, Smoljan
History
Founded 1976 as an affiliate faculty of Sofia St. Kliment Ohridski University, reorganized as Higher Institute of Education 1983, an independent Institution. Acquired present status and title 1995. Acquired institutional accreditation 2001.
Academic Year
September to June (September-January; February-June)
Admission Requirements
Secondary Education Diploma in Bulgarian (Diploma za zavarsheno sredno obrazovanie); Diploma from High School, translated and legalized in Bulgarian Language
Tuition Fees
International:2,500-3,500 per annum (EUR)
Accrediting Agency
National Agency for Evaluation and Accreditation
Officers
Head : Ivan Mirchev
Job title:Rector
---
Senior Administrative Officer : Trayan Popkochev
Job title:Vice Rector of Educational Activities
---
International Relations Officer : Georgieva Dobrinka
Job title:Head, International Relations Office
Divisions
College : Technology
Fields of study:Electronic Engineering, Mechanical Engineering, Telecommunications Engineering, Textile Technology
---
Faculty : Arts
Fields of study:Acting, Art Education, Cinema and Television, Cultural Studies, Dance, Fashion Design, Industrial Design, Music Education, Performing Arts, Photography, Singing, Theatre
---
Faculty : Economics
Fields of study:Accountancy, Business Administration, Finance, Management, Marketing, Tourism
---
Faculty : Law and History
Fields of study:Administration, Administrative Law, Anthropology, Business Administration, Civil Law, Constitutional Law, Criminal Law, Criminology, Finance, Health Administration, History, International Law, International Relations, Law, Medicine, Pedagogy, Psychology, Public Administration, Public Law, Public Relations, Religious Studies, Social Policy, Sociology
---
Faculty : Mathematics and Natural Sciences
Fields of study:Chemistry, Computer Engineering, Computer Science, Ecology, Environmental Studies, Geography, Inorganic Chemistry, Mathematics Education, Organic Chemistry, Pedagogy, Physics, Teacher Training
---
Faculty : Pedagogy
Fields of study:Educational Administration, Humanities and Social Science Education, Modern Languages, Pedagogy, Physical Education, Physical Therapy, Preschool Education, Primary Education, Psychology, Social and Community Services, Social Psychology, Special Education, Sports, Technology Education
---
Faculty : Philology
Fields of study:Applied Linguistics, Bulgarian, English, Foreign Languages Education, Modern Languages, Philology, Slavic Languages
---
Faculty : Philosophy
Fields of study:Community Health, Philosophy, Political Sciences, Psychotherapy, Social and Community Services, Social Work, Speech Therapy and Audiology
---
Faculty : Public Health and Sports
Fields of study:Physical Therapy, Public Health, Social Sciences, Speech Therapy and Audiology, Sports
Degrees
Profesionalen Bakalavr
---
Bakalavr
---
Magistr
Fields of study:Anthropology, Archaeology, Bulgarian, Business Administration, Chemistry, Computer Science, Cultural Studies, Dance, Earth Sciences, Economics, Educational Administration, Film, Fine Arts, Foreign Languages Education, History, Journalism, Law, Linguistics, Management, Mathematics, Modern Languages, Music, Pedagogy, Philosophy, Physics, Political Sciences, Psychology, Public Health, Public Relations, Rehabilitation and Therapy, Secondary Education, Slavic Languages, Social Work, Sociology, Sports, Teacher Training, Theatre, Tourism, Translation and Interpretation
---
Doktor
Fields of study:Administrative Law, Ancient Books, Ancient Civilizations, Applied Mathematics, Archaeology, Archiving, Art Education, Banking, Bulgarian, Cinema and Television, Civil Law, Computer Education, Computer Engineering, Computer Networks, Computer Science, Criminal Law, Criminology, Cultural Studies, Dance, Documentation Techniques, Ecology, Educational Administration, Educational Psychology, Educational Sciences, English, Environmental Management, Film, Finance, Geography, German, History, Industrial and Organizational Psychology, Industrial and Production Economics, Industrial Management, Information Technology, Inorganic Chemistry, Insurance, International Law, International Relations, Linguistics, Literature, Management, Mathematics, Mathematics Education, Modern History, Music Education, Operations Research, Organic Chemistry, Pedagogy, Performing Arts, Philosophy, Physical Education, Political Sciences, Preschool Education, Primary Education, Psychology, Public Relations, Science Education, Slavic Languages, Social Welfare, Social Work, Sociology, Special Education, Speech Therapy and Audiology, Surveying and Mapping, Technology Education, Tourism
Note
Some programmes offered in English
Student Services and Facilities
Student Services
Academic Counselling
Canteen
Careers Guidance
Cultural Activities
Foreign Studies Centre
Health Services Language Laboratory Library Residential Facilities Social Counselling Sports Facilities
Academic Periodicals
Main Press
University Publishing House
Students
Statistics Year:2014-2015
Approx:Yes
Total:14000
Updated on 27-02-2015