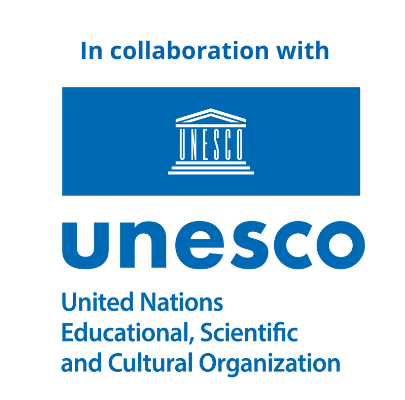 Vienna University of Economics and Business
Wirtschaftsuniversität Wien (WU)

Austria
General Information
Address
Street:Welthandelsplatz 1
City:Wien
Province:Vienna
Post Code:1020
Tel.:+43(1) 313-36-0
Other Sites
International Studies Centre; Career Planning and Placement Centre
History
Founded 1898 as Imperial Export Academy, soon took on the characteristics of a university, received the right to confer doctorates in 1930. Became Vienna University of Economics and Business Administration 1975. It gained full institutional autonomy 2004 through the University Act of 2002. Renamed WU (Vienna University of Economics and Business) in 2009.
Academic Year
October to June (October-January; March-June)
Admission Requirements
Secondary school certificate (Reifepruefungszeugnis) or foreign equivalent at Bachelor level. Bachelor degree or equivalent requirements at Master level (language skills, program-specific knowledge, GPA, GMAT etc.) Master degree or equivalent at Doctoral and PhD level.
Tuition Fees
National:363,36 per semester. Tuition fees are waived for EU-citizens, EEA-citizens and refugees under the provisions of the Geneva Convention for the length of the standard duration of their degree program, plus two extra semesters (EUR)
Officers
Head : Edeltraud Hanappi-Egger
Job title:Rector
---
International Relations Officer : Stefan Pichler
Job title:Vice-Rector, Research, International Affairs and External Relations
Divisions
Department/Division : Business, Employment and Social Security Law
Fields of study:Business Administration, Civil Law, European Union Law, Labour Law
---
Department/Division : Economics
Fields of study:Economics, Finance, International Economics, Social Policy
---
Department/Division : Finance, Accounting and Statistics
Fields of study:Accountancy, Banking, Finance, Insurance, Mathematics, Statistics, Taxation
---
Department/Division : Foreign Language Business Communication
Fields of study:English, Romance Languages, Slavic Languages
---
Department/Division : Global Business and Trade
Fields of study:Business Administration, International Business, Small Business, Transport Management
---
Department/Division : Information Systems and Operations
Fields of study:Industrial and Production Economics, Information Management, Information Technology, Media Studies, Production Engineering
---
Department/Division : Management
Fields of study:Management
---
Department/Division : Marketing
Fields of study:Advertising and Publicity, International Business, Leisure Studies, Marketing, Retailing and Wholesaling, Tourism
---
Department/Division : Public Law and Tax Law
Fields of study:Criminal Law, European Union Law, International Law, Public Law
---
Department/Division : Socioeconomics
Fields of study:Economic History, Economics, Environmental Management, Geography, Geography (Human), Regional Studies, Social Policy, Social Sciences, Sociology, Technology
---
Department/Division : Strategic Management and Innovation
Fields of study:Industrial Management, Management, Public Administration
---
Research Division : Capital Markets
Fields of study:Business Administration
---
Research Division : Co-Operation and Co-Operatives
---
Research Division : Computational Methods
Fields of study:Computer Science
---
Research Division : Economics of Ageing
---
Research Division : European Affairs
Fields of study:European Studies, Management, Marketing
---
Research Division : Family Businesses
---
Research Division : Gender and Diversity in Organizations
Fields of study:Gender Studies
---
Research Division : Health Care Management and Economics
Fields of study:Health Administration
---
Research Division : Human Capital and Development
---
Research Division : Independent Professions
---
Research Division : International Taxation
Fields of study:International Business, Taxation
---
Research Division : Legal Studies
Fields of study:Law
---
Research Division : Managing Sustainability
Fields of study:Management
---
Research Division : Regulatory Economics
Fields of study:Economics
---
Research Division : Spatial and Real Estate Economics
Fields of study:Real Estate
---
Research Division : Supply Chain Management
Fields of study:Management
---
Research Division : Urban Management and Governance
Fields of study:Government, Urban Studies
Degrees
Bachelor's Degree
Fields of study:Business and Commerce, Commercial Law, Economics, Social Studies
---
Master's Degree
Fields of study:Accountancy, Business Education, Commercial Law, Economics, Finance, Information Technology, International Business, Management, Taxation
---
Doctor of Philosophy
Fields of study:Commercial Law, Economics, Finance, International Business, Social Sciences
Student Services and Facilities
Student Services
Academic Counselling
Canteen
Careers Guidance
Foreign Studies Centre
Language Laboratory Nursery Care Social Counselling
Academic Periodicals
Periodicals
Journal für Betriebswirtschaft
Student & Staff Numbers
Staff
Statistics Year:2013-2014
Full Time Total:1043
Students
Statistics Year:2013-2014
Total:22781
Foreign Total:
6241
Updated on 15-04-2015