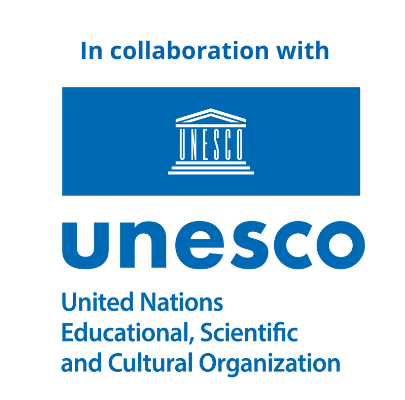 University of Cyprus
Panepistimio Kyprou (UCY)

Cyprus
General Information
Address
Street:University House "Anastasios G. Leventis"
P.O. Box 20537
City:Nicosia
Post Code:1678
Tel.:
+357(22) 89-40-00
Fax:
+357(22) 89-21-00
WWW:
http://www.ucy.ac.cy
History
Founded 1989. Acquired present status 1992.
Academic Year
September to May (September-December; January-May)
Admission Requirements
Undergraduate students: General Certificate of Education (GCE) with Ordinary ('O') level in Greek and 3 Advanced ('A') levels, with minimum grades of B or C, or High School Diploma (Apolitirio) and entrance examinations.
Tuition Fees
National:Undergraduate: 3,417 per annum for Cypriots and other EU students. Master Programmes: 4,100- 10,250 per annum depending on field of studies. (EUR)
International:Undergraduate: 6,834 per annum for non-European students. (EUR)
Accrediting Agency
Ministry of Education and Culture
Officers
Head : Tasos Christofides
Job title:Rector
---
Senior Administrative Officer : Irene-Anna Diakidoy
Job title:Vice-Rector for Academic Affairs
---
International Relations Officer : Ioannis Giapintzakis
Job title:Vice-Rector for International Affairs, Finance and Administration
Divisions
Centre : Banking and Financial Research
Fields of study:Banking, Finance
---
Centre : Economics Research
Fields of study:Economics
---
Centre : Intelligent Systems and Networks Research
Fields of study:Artificial Intelligence, Computer Networks
More details:KIOS Research Center
---
Centre : Language
Fields of study:Modern Languages
---
Centre : Nanotechnology Research
Fields of study:Nanotechnology
---
Centre : Oceanography
Fields of study:Marine Science and Oceanography
---
Faculty : Economics and Management
Fields of study:Business Administration, Economics, Management, Public Administration
---
Faculty : Engineering
Fields of study:Architecture, Civil Engineering, Computer Engineering, Electrical Engineering, Engineering, English, Environmental Engineering, French, Mechanical Engineering, Production Engineering
---
Faculty : Humanities
Fields of study:Arts and Humanities, English Studies, French Studies, Middle Eastern Studies, Modern Languages, Turkish
---
Faculty : Letters
Fields of study:Ancient Civilizations, Archaeology, Arts and Humanities, Classical Languages, Greek, History, Philosophy
---
Faculty : Pure and Applied Sciences
Fields of study:Biological and Life Sciences, Chemistry, Computer Science, Mathematics, Physics, Statistics
---
Faculty : Social Sciences and Education
Fields of study:Curriculum, Education, Educational Administration, Law, Mathematics Education, Preschool Education, Primary Education, Psychology
---
School : Medicine
Fields of study:Medicine
Degrees
Ptychio / Bachelor's Degree
Fields of study:Accountancy, Archaeology, Architecture, Biology, Chemistry, Civil Engineering, Classical Languages, Computer Engineering, Computer Science, Economics, Electrical Engineering, English, Environmental Engineering, European Studies, Finance, French, Greek (Classical), History, International Studies, Literature, Marketing, Mathematics, Mechanical Engineering, Oriental Studies, Philosophy, Physics, Political Sciences, Preschool Education, Primary Education, Production Engineering, Psychology, Sociology, Statistics, Turkish
---
Magister Artium / Magister Scientae
Fields of study:Agriculture, Ancient Civilizations, Applied Linguistics, Banking, Business Administration, Chemistry, Civil Engineering, Classical Languages, Cognitive Sciences, Computer Engineering, Cultural Studies, Curriculum, Developmental Psychology, Economics, Educational Administration, Educational Psychology, English, Finance, Greek, Information Technology, Literature, Mathematics, Mathematics Education, Mechanical Engineering, Mediterranean Studies, Molecular Biology, Natural Sciences, Oriental Studies, Pedagogy, Philology, Physics, Production Engineering, Statistics, Translation and Interpretation, Turkish
---
Didactoriko
Fields of study:Accountancy, Ancient Civilizations, Applied Linguistics, Applied Mathematics, Archaeology, Architecture, Biological and Life Sciences, Chemistry, Civil Engineering, Classical Languages, Clinical Psychology, Computer Engineering, Computer Science, Contemporary History, Cultural Studies, Curriculum, Developmental Psychology, Economics, Education, Educational Administration, Educational Psychology, Electrical Engineering, English, Environmental Engineering, Finance, French, Gender Studies, Greek (Classical), History, Literature, Mathematics, Mathematics Education, Mechanical Engineering, Mediterranean Studies, Middle Eastern Studies, Molecular Biology, Natural Sciences, Oriental Studies, Philology, Philosophy, Physics, Political Sciences, Production Engineering, Social Sciences, Sociology, Special Education, Statistics, Turkish
Student Services and Facilities
Student Services
Academic Counselling
Canteen
Careers Guidance
Cultural Activities
Foreign Studies Centre
Health Services Library Sports Facilities
Students
Statistics Year:2013-2014
Total:7048
Updated on 26-01-2015