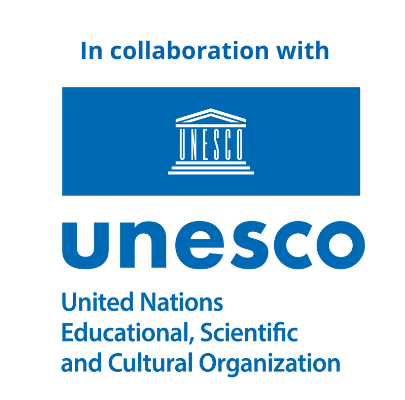 University of Palermo
Universidad de Palermo (UP)
IAU-017565
Argentina
General Information

Address

Street:Av. Córdoba 3501, esq. Mario Bravo

City:Buenos Aires

Province:Capital Federal

Post Code:1175ABT

Tel.:+54(11) 4964-4610

Fax:+54(11) 4963-1560

History

Founded 1986 as Community College, acquired present status and title 1990.

Academic Year

March to June; August to December

Admission Requirements

Secondary school certificate (bachillerato)

Accrediting Agency

CONEAU (Comisión Nacional de Evaluación y Acreditación Universitaria); RIBA (Royal Institute of British Architects).
Officers

Head : Ricardo H. Popovsky

Job title:Rector
---
Senior Administrative Officer : Federico Kamegawa
Job title:Secretario Administrativo Académico
---
International Relations Officer : Matías Popovsky
Job title:Head, International Relations
Divisions

Faculty : Architecture

Fields of study:Architecture, Town Planning
---
Faculty : Business and Economics
Fields of study:Accountancy, Administration, Business Administration, Finance, Human Resources, International Business, Management, Marketing
---
Faculty : Design and Communication
Fields of study:Advertising and Publicity, Cinema and Television, Design, Film, Fine Arts, Public Relations
---
Faculty : Engineering
Fields of study:Computer Engineering, Computer Networks, Computer Science, Electronic Engineering, Engineering, Industrial Engineering, Information Technology, Telecommunications Engineering
---
Faculty : Law
Fields of study:Administrative Law, Civil Law, Commercial Law, Constitutional Law, Criminal Law, Labour Law, Law
---
Faculty : Psychology
Fields of study:Psychology
---
Faculty : Social Sciences
Fields of study:Arts and Humanities, Education, Fine Arts, Health Sciences, Social Sciences
---
Graduate School : Business
Fields of study:Business Administration, Business and Commerce
Degrees

Licenciatura
---
Especialización
---
Maestría
---
Doctorado
Fields of study:Design, Higher Education, Law, Psychology
Student Services and Facilities

Student Services

Academic Counselling

Canteen

Careers Guidance

Cultural Activities

Facilities for Disabled People

Foreign Studies Centre Language Laboratory Social Counselling Sports Facilities
Academic Periodicals

Periodicals

Creación y Producción en Diseño y Comunicación

Cuadermos del Centro de Estudios

Palermo Business Review

Revista de Ciencia y Tecnología

Revista Escritos en la Facultad - Diseño y Comunicación

Revista Jurídica Revista Juridica

Main Press

Editorial Universidad de Palermo

Updated on 28-08-2015