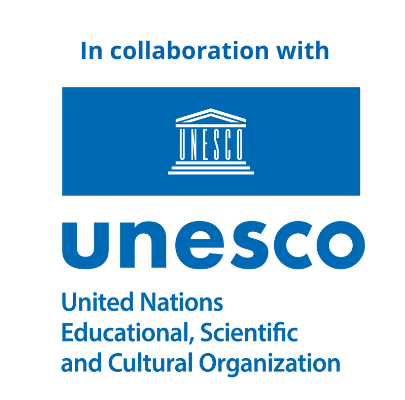 "St. Kliment Ohridski" University of Sofia
Sofiiski universitet "Sv. Kliment Ohridski" (SU)
Bulgaria
General Information
Address
Street:15 Tsar Osvoboditel Blvd.
City:Sofia
Post Code:1504
Tel.:
+359(2) 930-8200
Fax:
+359(2) 946-0255
WWW:
http://www.uni-sofia.bg
Other Sites
Also Regional Centre of Distance Education
History
Founded 1888 as Higher School of Education with one Faculty, reorganized as University 1904 and acquired present title 1905 with the number of Faculties increasing to seven by 1938. Reorganized 1944, when the Faculties of Medicine and Agriculture were detached from the University and established as separate Institutions. Acquired present title and status 2004. A State Institution.
Academic Year
September to June (September-December; February-June)
Admission Requirements
Secondary school certificate (diploma za zavarsheno sredno obrazovanie) and entrance examination
Tuition Fees
National:3,100-3,300 per annum (except in Medicine and Pharmacy, 4,650); Doctoral degree programmes, 5,500 per annum in full-time mode and 2,750 per annum in part-time mode. (EUR)
International:3,850 per annum; Doctoral degree programmes, 6,500 per annum in full-time mode and 3,300 per annum in part-time mode. (EUR)
Accrediting Agency
National Agency for Evaluation and Accreditation
Officers
Head : Ivan Ilchev
Job title:Rector
---
Senior Administrative Officer : Milena Stefanova
Job title:Vice-Rector of Education
---
International Relations Officer : Tatyana Tsaneva
Job title:Head, International Relations Department and ERASMUS Administrative Coordinator
Divisions
Department/Division : Information and In-Service Training of Teachers
Fields of study:Teacher Training
---
Department/Division : Language Learning
Fields of study:Bulgarian, Modern Languages
---
Department/Division : Sports
Fields of study:Physical Education, Sports
---
Faculty : Biology
Fields of study:Animal Husbandry, Anthropology, Biochemistry, Biological and Life Sciences, Biology, Biophysics, Biotechnology, Botany, Cell Biology, Ecology, Embryology and Reproduction Biology, Environmental Studies, Genetics, Histology, Inorganic Chemistry, Limnology, Marine Biology, Microbiology, Molecular Biology, Organic Chemistry, Physiology, Plant Pathology, Zoology
---
Faculty : Chemistry and Pharmacy
Fields of study:Analytical Chemistry, Chemistry, Inorganic Chemistry, Organic Chemistry, Pharmacy, Physical Chemistry, Polymer and Plastics Technology, Thermal Physics
---
Faculty : Classical and Modern Philology
Fields of study:American Studies, Classical Languages, English Studies, Foreign Languages Education, German, Germanic Studies, Modern Languages, Philology, Romance Languages, Scandinavian Languages, Spanish
---
Faculty : Economics and Business Administration
Fields of study:Business Administration, Economics
---
Faculty : Education
Fields of study:Education, Educational Administration, Pedagogy
---
Faculty : Geology and Geography
Fields of study:Geography, Geology, Tourism
---
Faculty : History
Fields of study:Ancient Civilizations, Archaeology, Archiving, Central European Studies, History, Modern History
---
Faculty : Journalism and Mass Communication
Fields of study:Journalism, Mass Communication, Printing and Printmaking, Public Relations, Publishing and Book Trade, Radio and Television Broadcasting
---
Faculty : Law
Fields of study:Administrative Law, Civil Law, Constitutional Law, Criminal Law, History of Law, International Law, International Relations, Law
---
Faculty : Mathematics and Informatics
Fields of study:Applied Mathematics, Computer Education, Computer Graphics, Computer Science, Information Technology, Mathematics, Mathematics Education, Statistics, Systems Analysis
---
Faculty : Medicine
Fields of study:Medicine
---
Faculty : Philosophy
Fields of study:Aesthetics, Cultural Studies, Developmental Psychology, Educational Psychology, Ethics, Experimental Psychology, Information Sciences, Library Science, Logic, Philosophical Schools, Philosophy, Political Sciences, Psychology, Public Administration, Social Psychology, Sociology
---
Faculty : Physics
Fields of study:Applied Physics, Astronomy and Space Science, Atomic and Molecular Physics, Electronic Engineering, Geophysics, Laser Engineering, Meteorology, Microelectronics, Nuclear Physics, Optics, Physics, Power Engineering, Radiophysics, Solid State Physics, Thermal Physics
---
Faculty : Preschool and Primary School Education
Fields of study:Preschool Education, Primary Education
---
Faculty : Slavic Studies
Fields of study:Ancient Civilizations, Bulgarian, Central European Studies, Eastern European Studies, Educational Sciences, Literature, Native Language Education, Russian, Slavic Languages
---
Faculty : Theology
Fields of study:Bible, Canon Law, Christian Religious Studies, History of Religion, New Testament, Orthodox Theology, Theology
Degrees
Bakalavr
---
Magistr
Fields of study:Biology, Chemistry, Classical Languages, Education, Geography, Geology, History, Journalism, Law, Mass Communication, Mathematics and Computer Science, Medicine, Modern Languages, Pharmacy, Philology, Philosophy, Physics, Preschool Education, Primary Education, Slavic Languages, Theology
---
Doktor
Fields of study:Administrative Law, Aesthetics, African Languages, Anaesthesiology, Analytical Chemistry, Ancient Books, Ancient Civilizations, Anthropology, Applied Mathematics, Archaeology, Archiving, Astronomy and Space Science, Astrophysics, Biochemistry, Biology, Biophysics, Botany, Bulgarian, Business Computing, Cardiology, Cell Biology, Chemistry, Civil Law, Classical Languages, Computer Education, Computer Science, Constitutional Law, Criminal Law, Criminology, Crystallography, Demography and Population, Documentation Techniques, Earth Sciences, Ecology, Educational Psychology, Educational Sciences, English, Entomology, Environmental Management, Ethics, Ethnology, Finnish, Folklore, Foreign Languages Education, Genetics, Geochemistry, Geography, Geography (Human), Geology, Geophysics, German, History of Law, Humanities and Social Science Education, Hungarian, Industrial and Production Economics, Industrial Management, Information Sciences, Information Technology, Inorganic Chemistry, International Law, International Relations, Journalism, Labour Law, Latin, Law, Library Science, Literature, Logic, Management, Marine Science and Oceanography, Mathematics, Mathematics Education, Mechanics, Medicine, Medieval Studies, Meteorology, Microbiology, Mineralogy, Modern History, Molecular Biology, Mongolian, Native Language Education, Nuclear Physics, Operations Research, Organic Chemistry, Orthopaedics, Paleontology, Pedagogy, Persian, Petrology, Philology, Philosophy, Physical Chemistry, Physics, Physiology, Political Sciences, Prehistory, Primary Education, Private Law, Psychology, Public Law, Radiophysics, Science Education, Slavic Languages, Social Psychology, Social Work, Sociology, Solid State Physics, South and Southeast Asian Languages, Special Education, Statistics, Surgery, Surveying and Mapping, Teacher Training, Theology, Translation and Interpretation, Turkish, Virology, Water Management, Water Science, Zoology
Student Services and Facilities
Student Services
Academic Counselling
Canteen
Careers Guidance
Cultural Activities
Health Services
Language Laboratory Library Nursery Care Residential Facilities Social Counselling Sports Facilities
Main Press
University Printing House
Updated on 25-02-2015