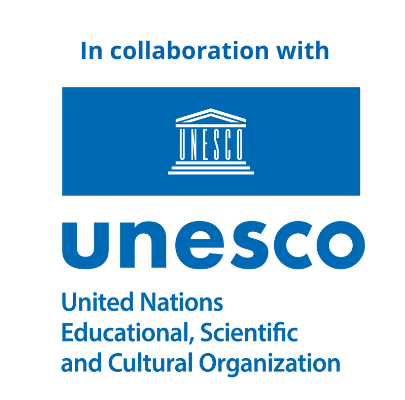 Memorial University of Newfoundland
(MUN)

Canada - Newfoundland & Labrador / Terre-Neuve et Labrador
General Information
Address
Street:P.O. Box 4200
City:St John's
Province:Newfoundland
Post Code:A1C 5S7
Tel.:+1(709) 864-8000
Fax:+1(709) 864-4569
Other Sites
Traditional and Open Learning Institution. Also affiliation with 4 major Teaching Hospitals (Eastern Health, Central Health, Western Health, Labrador-Grenfell Health). Other campuses: Grenfell Campus in Corner Brook, Harlow (in Essex, England), Labrador Institute (Happy Valley-Goose Bay).
History
Founded 1925 as Memorial University College. Awarded degree-granting status and present title 1949. The only degree-granting post-secondary institution in the Province of Newfoundland and Labrador.
Academic Year
September to August (September-December; January-April; May-August); also 6-week inter-session and 6-week summer session.
Admission Requirements
Secondary school certificate or recognized foreign equivalent, with minimum of 70% average. Proof of proficiency in English language
Tuition Fees
National:Undergraduate tuition on Saint John's campus, 2,550 for two semesters (30 credit-hours).
Program fee per semester: Graduate Diploma: 323. Master's: 733. PhD and PsyD: 683 (CAD)
International:Undergraduate tuition: 8,800 for two semesters (30 credit-hours).
Program fee per semester: Graduate Diploma: 420. Master's: 953. PhD and PsyD: 887 (CAD)
Officers
Head : Gary Kachanoski
Job title:President and Vice-Chancellor
---
Senior Administrative Officer : Kent Decker
Job title:Vice-President, Administration and Finance
---
International Relations Officer : Sonja Knutson
Job title:Acting Director, International Centre
Divisions
Campus : Sir Wilfred Grenfell
Fields of study:Arts and Humanities, Biology, Business Administration, Chemistry, Cultural Studies, Earth Sciences, English, Environmental Studies, Fine Arts, History, Mathematics, Natural Resources, Nursing, Physics, Primary Education, Psychology, Social Studies, Theatre, Tourism, Visual Arts
---
College : Queen's
Fields of study:Bible, History of Religion, New Testament, Pastoral Studies, Religion, Theology
More details:http://www.queenscollegemun.ca
---
Department/Division : Distance Education and Learning Technologies
Fields of study:Anthropology, Biology, Business Administration, Criminology, Curriculum, Earth Sciences, Economics, Education, Educational and Student Counselling, Educational Psychology, Engineering, English, Folklore, French, German, Higher Education, Law, Leadership, Leisure Studies, Library Science, Linguistics, Marine Engineering, Marine Science and Oceanography, Mathematics, Music, Nursing, Parks and Recreation, Philosophy, Physical Education, Physical Therapy, Police Studies, Political Sciences, Psychology, Public Administration, Regional Studies, Religious Studies, Russian, Social Work, Sociology, Spanish, Sports, Statistics, Technology, Women's Studies
---
Department/Division : Lifelong Learning
Fields of study:Accountancy, Business Administration, Communication Studies, Computer Networks, Criminology, Development Studies, Human Resources, Insurance, Leadership, Library Science, Management, Marketing, Public Administration, Public Relations, Regional Studies, Robotics, Transport and Communications, Writing
---
Faculty : Arts
Fields of study:Ancient Civilizations, Anthropology, Archaeology, Arts and Humanities, Asian Religious Studies, Bible, Canadian Studies, Communication Studies, Constitutional Law, Criminal Law, Cultural Studies, Economics, English, Ethics, European Studies, Film, Folklore, Foreign Languages Education, French, Gender Studies, Geography, German, Greek (Classical), History, History of Law, History of Religion, Indigenous Studies, International Law, Islamic Theology, Judaic Religious Studies, Latin, Law, Linguistics, Literature, Medieval Studies, Music, New Testament, Philosophy, Police Studies, Political Sciences, Psychology, Regional Studies, Religious Studies, Russian, Sociology, Spanish, Theatre, Women's Studies
---
Faculty : Business Administration
Fields of study:Business Administration, Business and Commerce, International Business, Labour and Industrial Relations, Management
---
Faculty : Education
Fields of study:Adult Education, Computer Education, Curriculum, Education, Foreign Languages Education, French, Higher Education, Humanities and Social Science Education, Information Technology, Leadership, Literacy Education, Mathematics Education, Music, Music Education, Native Language Education, Natives Education, Primary Education, Psychology, Science Education, Secondary Education, Special Education, Teacher Training
---
Faculty : Engineering and Applied Science
Fields of study:Civil Engineering, Computer Engineering, Electrical Engineering, Engineering, Engineering Management, Environmental Engineering, Mechanical Engineering, Naval Architecture, Petroleum and Gas Engineering
---
Faculty : Medicine
Fields of study:Anaesthesiology, Biomedicine, Cardiology, Community Health, Epidemiology, Genetics, Gynaecology and Obstetrics, Immunology, Laboratory Techniques, Medicine, Nephrology, Neurosciences, Oncology, Orthopaedics, Paediatrics, Pathology, Psychiatry and Mental Health, Public Health, Radiology, Surgery
---
Faculty : Science
Fields of study:Aquaculture, Atomic and Molecular Physics, Behavioural Sciences, Biochemistry, Biology, Chemistry, Cognitive Sciences, Computer Science, Earth Sciences, Environmental Studies, Food Science, Geography, Geology, Geophysics, Marine Biology, Marine Science and Oceanography, Mathematics, Physics, Psychology, Social Psychology, Statistics
---
Institute : Labrador
Fields of study:Anthropology, Archaeology, English, Geography, Linguistics, Meteorology, Social Work
---
Institute : Marine
Fields of study:Aquaculture, Fishery, Marine Science and Oceanography, Marine Transport, Natural Resources, Petroleum and Gas Engineering, Safety Engineering
More details:http://www.mi.mun.ca/
---
Institute : Social and Economic Research
Fields of study:Economics, Social Sciences
More details:ISER
---
Laboratory : Language
Fields of study:Classical Languages, Danish, English, French, German, Greek (Classical), Irish, Italian, Latin, Linguistics, Russian, Spanish
More details:Digital Language Centre
---
Research Division : Ocean Engineering
Fields of study:Marine Engineering
---
Research Division : Study of Music, Media, and Place
Fields of study:Media Studies, Music
More details:(MMaP)
---
School : Graduate Studies
Fields of study:Administration, Ancient Civilizations, Anthropology, Aquaculture, Archaeology, Arts and Humanities, Asian Religious Studies, Atomic and Molecular Physics, Behavioural Sciences, Bible, Biochemistry, Biology, Business Administration, Cardiology, Chemistry, Christian Religious Studies, Civil Engineering, Cognitive Sciences, Computer Engineering, Computer Science, Conducting, Curriculum, Earth Sciences, Economics, Education, Electrical Engineering, Engineering, Engineering Management, English, Environmental Engineering, Environmental Management, Environmental Studies, Epidemiology, Ethics, Ethnology, Experimental Psychology, Fishery, Folklore, Food Science, Foreign Languages Education, French Studies, Genetics, Geography, Geology, Geophysics, German, Greek (Classical), Health Sciences, Higher Education, History, History of Religion, Immunology, Information Technology, Inorganic Chemistry, Islamic Theology, Labour and Industrial Relations, Latin, Leadership, Linguistics, Literature, Management, Marine Biology, Marine Engineering, Marine Science and Oceanography, Mathematics, Mechanical Engineering, Medicine, Music, Music Education, Musical Instruments, Musicology, Naval Architecture, Neurosciences, New Testament, Nursing, Oncology, Organic Chemistry, Parks and Recreation, Performing Arts, Petroleum and Gas Engineering, Pharmacy, Philosophy, Physical Therapy, Physics, Physiology, Political Sciences, Psychology, Public Health, Religious Studies, Social Psychology, Social Work, Sociology, Sports, Statistics, Women's Studies
---
School : Human Kinetics and Recreation
Fields of study:Administration, Curriculum, Parks and Recreation, Physical Education, Physical Therapy, Physiology, Psychology
---
School : Music
Fields of study:Art History, Conducting, Music, Music Education, Music Theory and Composition, Musical Instruments, Musicology
---
School : Nursing (Western Regional)
Fields of study:Nursing
---
School : Pharmacy
Fields of study:Pharmacy
---
School : Social Work
Fields of study:Social Work
Degrees
Certificat et diplôme universitaire/University certificate and diploma
---
Baccalauréat/Bachelor's Degree
---
Baccalauréat spécialisé/Bachelor's Degree - Honours
---
Maîtrise/Master's Degree
---
Diplôme et certificat de 2e cycle/Graduate Diploma and Certificate
---
Doctorat/Doctoral Degree
Fields of study:Anthropology, Archaeology, English, Ethnology, Geography, History, Linguistics, Philosophy, Sociology
Student Services and Facilities
Student Services
Academic Counselling
Canteen
Careers Guidance
Cultural Activities
Facilities for Disabled People
Health Services Language Laboratory Nursery Care Social Counselling Sports Facilities
Academic Periodicals
Periodicals
Canadian Folklore/Folklore canadien
Culture and Tradition
International Journal of Maritime History
Labour/Le Travail
Newfoundland Quarterly
Regional Languages Studies
Research Directory
Main Press
University Printing Services
Updated on 06-02-2015