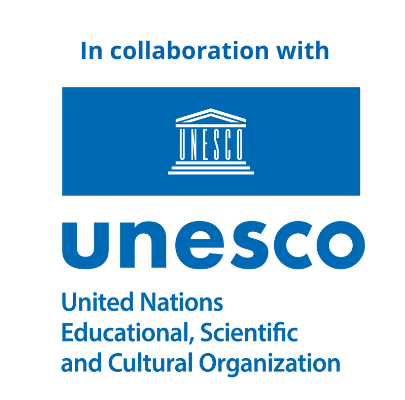 Masaryk University
Masarykova univerzita (MU)

Czech Republic
General Information
Address
Street:Žerotínovo nám 9
City:Brno
Post Code:601 77
Tel.:
+420(549) 491-111
Fax:
+420(549) 491-070
WWW:
http://www.muni.cz
Other Sites
Also Summer School of Slavonic Studies, University of the Third Age, Central European Studies Programme, TESOL TE programme and Faculty Hospital BRNO.
History
Founded in 1919 with Faculties of Law, Medecine, Science and Arts; Faculty of Education established in 1947, Economics and Administration in 1990, Informatics in 1994, Social Studies in 1998 and Sports Studies in 2002. Closed 1939-1945 during the German occupation. Became Jan Evangelista Purkyně University in 1960; Renamed Masaryk University again since 1989.
Academic Year
September to June (fall term: September-January; spring term: February-June)
Admission Requirements
Secondary school certificate (Maturitní vysvědčeni) and entrance examination; also working knowledge of the Czech language except for courses in English.
Tuition Fees
International:c. 3,000-9,000 per annum. (Programmes accredited and taught in foreign languages) (USD)
Officers
Head : Mikuláš Bek
Job title:Rector
---
Senior Administrative Officer : Iva Zlatušková
Job title:Rector's Secretariat
---
International Relations Officer : Jan Pavlík
Job title:Director, Centre for International Cooperation
Divisions
Faculty : Arts
Fields of study:Aesthetics, American Studies, Archaeology, Art History, Baltic Languages, Classical Languages, Czech, Dutch, Education, English, Ethnology, Film, German, History, Japanese, Linguistics, Museum Studies, Musicology, Philosophy, Psychology, Religion, Romance Languages, Scandinavian Languages, Slavic Languages, Theatre, Visual Arts
---
Faculty : Economics and Administration
Fields of study:Administration, Applied Mathematics, Business Administration, Communication Studies, Computer Science, Economics, Finance, Information Technology, Law, Public Administration, Regional Studies
---
Faculty : Education
Fields of study:Art Education, Biology, Chemistry, Civics, Czech, Education, English, Family Studies, French, Geography, German, Health Education, History, Information Sciences, Literature, Mathematics, Modern Languages, Music Education, Native Language, Native Language Education, Physical Education, Physics, Primary Education, Psychology, Russian, Special Education, Technology Education
---
Faculty : Informatics
Fields of study:Computer Engineering, Computer Graphics, Computer Science, Design, Information Technology
---
Faculty : Law
Fields of study:Administrative Law, Civil Law, Commercial Law, Constitutional Law, Criminal Law, Economic and Finance Policy, Economics, Environmental Studies, European Union Law, History of Law, International Law, Labour Law, Law, Political Sciences
---
Faculty : Medicine
Fields of study:Anaesthesiology, Anatomy, Biochemistry, Biology, Biophysics, Cardiology, Dentistry, Dermatology, Embryology and Reproduction Biology, Ethics, Forensic Medicine and Dentistry, Gastroenterology, Gerontology, Gynaecology and Obstetrics, Haematology, Health Administration, Histology, Immunology, Laboratory Techniques, Medicine, Microbiology, Midwifery, Neurology, Nursing, Nutrition, Occupational Health, Oncology, Ophthalmology, Optometry, Orthopaedics, Otorhinolaryngology, Paediatrics, Pathology, Pharmacology, Physiology, Plastic Surgery, Pneumology, Psychiatry and Mental Health, Radiology, Rehabilitation and Therapy, Social and Preventive Medicine, Stomatology, Surgery, Urology, Venereology
---
Faculty : Science
Fields of study:Anthropology, Astrophysics, Biochemistry, Biology, Biomedical Engineering, Biophysics, Botany, Chemistry, Earth Sciences, Environmental Studies, Geography, Geology, Mathematics, Molecular Biology, Natural Sciences, Physics, Statistics, Toxicology, Zoology
---
Faculty : Social Studies
Fields of study:Anthropology, Environmental Studies, European Studies, Gender Studies, International Studies, Journalism, Media Studies, Political Sciences, Psychology, Social Work, Sociology
---
Faculty : Sports Studies
Fields of study:Physical Therapy, Social Sciences, Sports, Sports Management, Sports Medicine
Degrees
Bakalář
Fields of study:Archaeology, Art History, Art Management, Baltic Languages, Biological and Life Sciences, Business Administration, Chemistry, Chinese, Computer Science, Czech, Dutch, Earth Sciences, Educational Sciences, English, French, German, Germanic Languages, Greek, Greek (Classical), History, Information Sciences, Italian, Japanese, Latin, Library Science, Linguistics, Mathematics, Museum Studies, Norwegian, Philosophy, Physics, Polish, Portuguese, Religious Studies, Romance Languages, Russian, Scandinavian Languages, Serbocroatian, Social Sciences, Spanish, Special Education, Swedish
---
Doktor medicíny
Fields of study:Medicine
---
Inženýr
Fields of study:Business Administration, Economics
---
Magistr
Fields of study:Aesthetics, Ancient Languages, Archaeology, Art History, Art Management, Baltic Languages, Biological and Life Sciences, Chemistry, Czech, Dutch, Earth Sciences, Economics, Educational Sciences, English, French, German, Germanic Languages, Greek, Greek (Classical), History, International Studies, Italian, Latin, Law, Linguistics, Mathematics and Computer Science, Norwegian, Philosophy, Physics, Polish, Political Sciences, Portuguese, Psychology, Religious Studies, Romance Languages, Russian, Scandinavian Languages, Serbocroatian, Slavic Languages, Social Sciences, Sociology, Spanish, Special Education, Swedish, Translation and Interpretation
---
Doktor
Student Services and Facilities
Student Services
Academic Counselling
Canteen
Careers Guidance
Cultural Activities
eLibrary
Facilities for Disabled People
Foreign Studies Centre
Health Services
IT Centre
Language Laboratory
Library
Residential Facilities
Social Counselling Sports Facilities
Academic Periodicals
Periodicals
Special Periodical Publications of the Faculties
Universitas
Student & Staff Numbers
Staff
Statistics Year:2013-2014
Full Time Male:1515
Full Time Female:
1662
Full Time Total:
3177
Staff with Doctorate
Full Time Male:912
Full Time Female:588
Full Time Total:1500
Students
Statistics Year:2013-2014
Male:15644
Female:
25200
Total:
40844
Foreign Male:
3714
Foreign Female:
3307
Foreign Total:
7021
Part Time:
8978
0
Students with Disabilities:
450
Updated on 19-12-2014