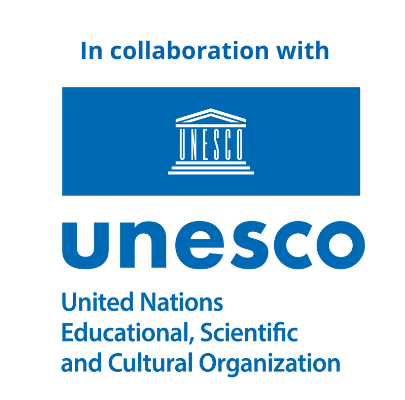 Université libre de Bruxelles
(ULB)

Belgium - French Community
General Information
Address
Street:50 avenue Roosevelt
City:Bruxelles
Post Code:1050
Tel.:
+32(2) 650-21-11
Fax:
+32(2) 650-35-95
WWW:
http://www.ulbruxelles.be/
Other Sites
Campuses at: Solbosch, Plaine, Erasme, Nivelles (province of Brabant), Treignes, Charleroi; also an academic hospital "Erasme".
History
The Université libre de Bruxelles has 13 faculties, schools and specialized institutes that cover all the disciplines, closely combining academic input and research. It offers almost 40 undergraduate programmes and 235 graduate programmes. It also partners 20 Doctoral schools, with almost 1,600 PhD in progress.
Admission Requirements
Secondary school certificate or recognized foreign equivalent, or entrance examination. Entrance examination obligatory for the Faculty of Applied Sciences
Tuition Fees
National:835 (for EU students). More details on http://www.ulb.ac.be/enseignements/inscriptions-english/index.html (EUR)
Officers
Head : Didier Viviers
Job title:Recteur
---
Senior Administrative Officer : Isabelle Pollet
Job title:Responsible des R.P
---
International Relations Officer : Pierre Quertenmont
Job title:Responsable des Relations internationales
Divisions
Faculty : Applied Sciences
Fields of study:Biomedical Engineering, Chemical Engineering, Civil Engineering, Computer Engineering, Construction Engineering, Electrical Engineering, Electronic Engineering, Mechanical Engineering, Structural Architecture
---
Faculty : Architecture
Fields of study:Architecture, Art History, Construction Engineering, Fine Arts
More details:La Cambre-Horta
---
Faculty : Law and Criminology
Fields of study:Civil Law, Commercial Law, Criminology, Law, Notary Studies, Private Law, Public Law
---
Faculty : Medicine
Fields of study:Biomedicine, Dentistry, Health Sciences, Medicine
---
Faculty : Pharmacy
Fields of study:Pharmacy
---
Faculty : Philosophy and Letters
Fields of study:Archaeology, Arts and Humanities, Communication Studies, History, Linguistics, Literature, Modern Languages, Philosophy
---
Faculty : Psychology and Education
Fields of study:Educational Sciences, Psychology, Speech Studies
---
Faculty : Public Health
Fields of study:Public Health
---
Faculty : Science
Fields of study:Actuarial Science, Agronomy, Biochemistry, Bioengineering, Biology, Cell Biology, Chemistry, Computer Science, Ecology, Environmental Management, Geography, Geology, Mathematics, Molecular Biology, Physics, Tourism
---
Faculty : Social and Political Sciences
Fields of study:Anthropology, Business Administration, Economics, Political Sciences, Social Sciences, Sociology
---
Institute : Motor Sciences
Fields of study:Osteopathy, Physical Education, Physical Therapy, Rehabilitation and Therapy, Sports Medicine
---
School : Economics and Management
Fields of study:Economics, Management
More details:Solvay
Degrees
Bachelier (enseignement supérieur de type court)
---
Master
---
Doctorat
Fields of study:Actuarial Science, Archaeology, Architecture, Astrophysics, Biology, Computer Science, Criminal Law, Economics, Fine Arts, History, Mathematics, Mechanical Engineering, Medicine, Modern Languages, Multimedia, Pharmacology, Philosophy, Physics, Physiology, Public Health, Social Sciences, Statistics, Theology, Town Planning
Student Services and Facilities
Student Services
Canteen
Careers Guidance Health Services Language Laboratory Nursery Care Social Counselling Sports Facilities
Academic Periodicals
Main Press
Les Editions de l'Université de Bruxelles
Students
Statistics Year:2013-2014
Total:24000
Updated on 06-02-2015