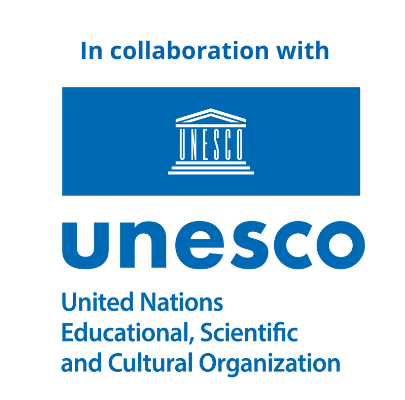 Catholic University of Louvain
Université catholique de Louvain (UCL)

Belgium - French Community
General Information
Address
Street:Place de l'Université, 1
City:Louvain-la-Neuve
Post Code:1348
Tel.:
+32(10) 47-21-11
Fax:
+32(10) 47-29-99
WWW:
http://www.uclouvain.be
Other Sites
Also Research Centres and Institutes (http://www.uclouvain.be/secteurs.html)
History
Founded 1425, UCL is one of the oldest universities in the world. Erasmus, Jansenius, Vesalius, Mercator, Georges Lemaître worked or taught at the UCL. In 1970, separation into two distinct universities, the Flemish-speaking one remained on the original site in Leuven. The French-speaking University moved to Wallonia (Louvain-la-Neuve). The faculty of Medicine moved to Brussels.
Academic Year
September to July (September-February; February-July)
Admission Requirements
Secondary school certificate and entrance examination, or foreign qualifications if recognized under agreement concluded with the Belgian Government. Other foreign qualifications subject to the approval of the faculty concerned
Officers
Head : Vincent Blondel
Job title:Recteur
---
Senior Administrative Officer : Dominique Opfergelt
Job title:Administrateur général
---
International Relations Officer : Vincent Wertz
Job title:Prorecteur
Divisions
Faculty : Architecture, Architectural Engineering and Urban Planning
Fields of study:Architecture, Regional Planning, Structural Architecture, Town Planning
---
Faculty : Biological, Agricultural and Environmental Engineering
Fields of study:Agronomy, Biological and Life Sciences, Environmental Engineering
---
Faculty : Economic, Social and Political Sciences and Communication
Fields of study:Business Administration, Communication Studies, Demography and Population, Development Studies, Economics, Political Sciences, Social Sciences
---
Faculty : Law and Criminology
Fields of study:Criminal Law, Criminology, Law
---
Faculty : Medicine and Dentistry
Fields of study:Biomedicine, Dentistry, Medicine, Pharmacy, Public Health
More details:Brussels
---
Faculty : Motor Science
Fields of study:Physical Education, Physical Therapy, Rehabilitation and Therapy
---
Faculty : Pharmacy and Biomedical Sciences
Fields of study:Biomedicine, Pharmacy
---
Faculty : Philosophy, Arts and Letters
Fields of study:Ancient Civilizations, Archaeology, Art History, Arts and Humanities, Chinese, Classical Languages, Communication Studies, Cultural Studies, Dutch, English, French, German, Greek, History, Information Technology, Italian, Latin, Linguistics, Literature, Medieval Studies, Modern Languages, Musicology, Oriental Languages, Performing Arts, Philosophy, Romance Languages
---
Faculty : Psychology and Educational Sciences
Fields of study:Education, Educational Psychology, Family Studies, Psychology
---
Faculty : Public Health
Fields of study:Public Health
---
Faculty : Science
Fields of study:Biology, Chemistry, Geography, Mathematics, Natural Sciences, Physics
---
Faculty : Theology
Fields of study:Canon Law, Theology
---
School : Engineering
Fields of study:Architecture, Civil Engineering, Computer Engineering, Electrical Engineering, Environmental Engineering, Materials Engineering, Mechanical Engineering, Town Planning
---
School : Management
Fields of study:Management
More details:Louvain
Degrees
Bachelier (enseignement supérieur de type court)
---
Master
Fields of study:Actuarial Science, Agricultural Engineering, Ancient Languages, Anthropology, Applied Mathematics, Archaeology, Architecture, Biochemistry, Bioengineering, Biological and Life Sciences, Biology, Biomedical Engineering, Biomedicine, Business and Commerce, Chemical Engineering, Chemistry, Christian Religious Studies, Communication Studies, Computer Engineering, Computer Science, Construction Engineering, Criminology, Demography and Population, Dentistry, Development Studies, Economics, Education, Electrical Engineering, Engineering, Environmental Management, Environmental Studies, Ethics, European Studies, Family Studies, French, Gender Studies, Geography, History, Human Resources, Information Technology, Law, Linguistics, Literature, Management, Materials Engineering, Mathematics, Mechanical Engineering, Medicine, Modern Languages, Performing Arts, Pharmacy, Philosophy, Physical Education, Physical Engineering, Physical Therapy, Physics, Political Sciences, Psychology, Public Administration, Public Health, Religious Studies, Sociology, Speech Therapy and Audiology, Statistics, Theology
---
Doctorat
Fields of study:Archaeology, Architecture, Art History, Civil Engineering, Communication Studies, Computer Science, Economics, Education, History, Management, Natural Sciences, Philosophy, Physical Therapy, Political Sciences, Psychology, Social Sciences, Translation and Interpretation, Veterinary Science
Student Services and Facilities
Student Services
Academic Counselling
Careers Guidance
Academic Periodicals
Periodicals
La Lucarne
Louvain medical
Revue Louvain
Main Press
Presses universitaires de Louvain
Students
Statistics Year:2012-2013
Total:28632
Updated on 10-04-2015